Welcoming Trajan Sans and Lithos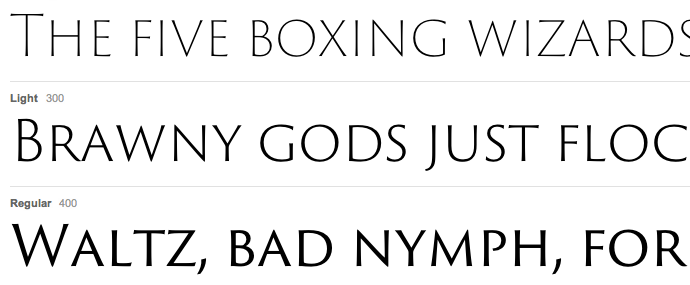 Both faces are script style small cap only typefaces, With a classic cut I am sure these will be welcome additional to the Typekit library.
Trajan Sans
Trajan Sans is unique in its fidelity to the form of the highly-regarded letters inscribed at the base of the Trajan column. Trajan Sans can be used to convey a sense of permanence, elegance, and modernity in a variety of display titles and signage.
Lithos Pro
Geometric letterforms, free of adornment, were chiseled into the stone. These very basic shapes are the inspiration for Lithos Pro, an Adobe Originals typeface designed by Carol Twombly. This flexible design combines simplified character shapes with a playful asymmetric quality that works well for a large variety of display jobs.

You can read the full article over at Typekit