FontShop Photoshop Plugin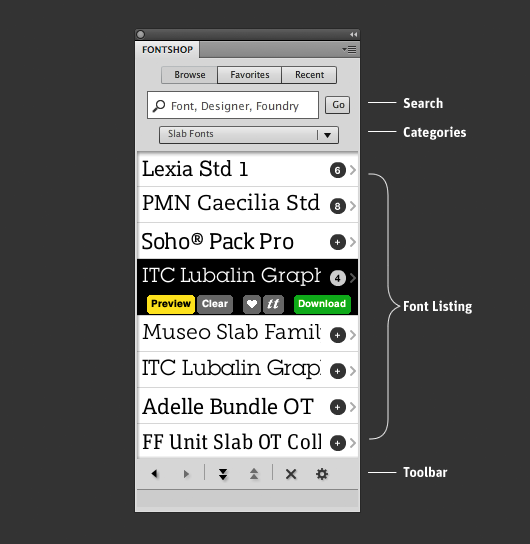 A clever and much needed extension from the team at FontShop, allowing designers to preview and try different fonts right within Photoshop. Making it much easier to find the perfect typeface to fit your design. I can see this extension increasing impulse buys, finding the right typeface for a project can often tie a design together.
The Future
An extension such as this sparks excitement for the web design community, personally I would love to see an extension that allows users to login to there Typekit or Fontdeck accounts and preview all the typefaces right within there favourite design app, Photoshop or Fireworks.