Chrono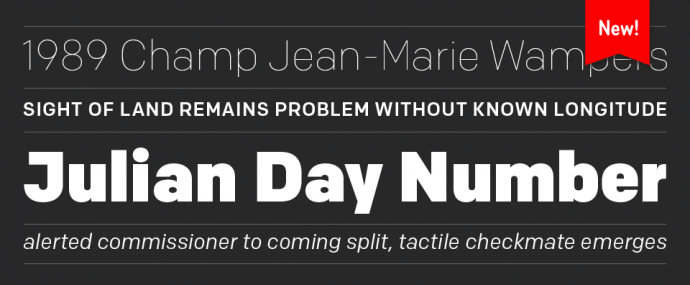 Everything that comes out of Process Type Foundry lately has been gold, each of their typefaces are stunning, beautiful and practical.
The large range or weights for both Roman and Italics makes this a very usable typeface.
Chrono is a refined oval sans serif of 20th century origins and 21st century sensibilities. Influences ranging from the gruff Aurora Grotesk series to the elegant Neuzeit are paired with a subtle geometry and typographic utility to inform this family of sans serifs.
You can buy Chrono over at Process Type